Bio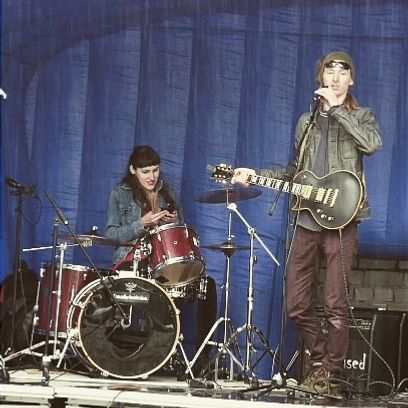 Toonelised
Tooneline
They met via music-forum while searching for band members. Although there where several other persons who where showing interest, only two people showed up to the local rehearsal studio.
After several years of just jamming together, they decided that instead of a full band they will form a duo - and so the name "Toonelised" rise up.
Toonelised - plural of Tooneline. Toone is an old name for the underground world in Estonian mythology. And the grey bird living in swamps represented the connector between the living and the dead. And with a slight grammatical twist to the noun itself a name "Toonelised" was created.
In spring 2018, they visited Dublin and while being there, they also went to the Westland Studios in order to record some songs.
Currently they are located outside of the capital of Estonia. Although previously they rented a private house in the capital, they were forced to move out week after they bought a set of acoustic drums. So they moved to an old lemonade factory outside of the city.
The duo music is influenced by rock, blues and folk. Lyrics are written in English as also in Estonian. They write songs about nature, love, people, and whatever the rest that comes to mind.